Deacons are ordained to the ministry of compassion, witness, and service to the congregation and to the poor, the hungry, the sick, the lost, the friendless, the oppressed, those burdened by unjust policies or structures, and anyone in distress. Every member and family in the congregation has an assigned Deacon.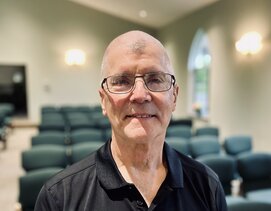 Deacon Leader: Brad Debusk
Brad can speak with you about any concern you or your family is facing. In addition to providing care, he can help you connect with a deacon, a Stephen Minister, the pastor, or another helpful resource.