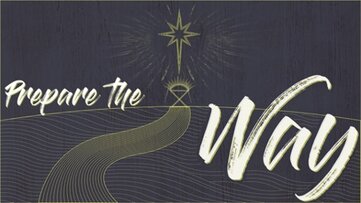 ADVENT 2021
Rediscovering the Advent Virtues
"In the wilderness, prepare the way of the Lord!" -- Isaiah 40:3
The past two years have been difficult for most of us. We may find ourselves feeling directionless and despondent. We may be asking ourselves, Where is my hope? Where is my peace? Where is my joy? Where is my love? Advent invites us to discover these qualities of life all over again. As Christians, we have a special resource for hope, peace, joy, and love -- Jesus Christ. As we welcome him into our hearts and arrange our life for him, these virtues come to life. Our goal this Advent is to "prepare the way of the Lord" in the midst of the "wilderness" of difficult times.
The gospel of the year, Luke, helps us to welcome Jesus by moving backwards from our expectation of Jesus' second coming to a celebration of his first coming.
November 28th, Advent 1: Hope - Luke 21:25-28. Jesus encourages to look forward to our day of redemption.
December 5th, Advent 2: Peace. Luke 1:68-79. The song of Zechariah, father of John the Baptist, in which he prophesies that John will "guide our feet into the way of peace."
December 12th, Advent 3: Cantata. A musical celebration of Advent and Christmas.
December 19th, Advent 4: Joy. Luke 1:39-55. Mary, pregnant with her divine child, visits Elizabeth, the mother of John the Baptist. The two women, and the child in Elizabeths' womb all experience joy, as Christ's arrival draws near.
December 24th, Christmas Eve: Luke 2:1-20. The nativity of the Lord.
Catch up on sermons that you have missed by listening to the recordings below. New sermons are posted each Monday.