Feasting on the Word, a lectionary-based curriculum, connects Sunday school experiences with corporate worship. Teachers draw from deep well of Biblical, liturgical, and discipleship resources to help their students "feast" on the Word of God.
Pre-K & K – Ms. Patty Atkinson
Grades 1-3 – Ms. Liz Davison
Grades 4-7 – Ms. Bri Capecea
Grades 8-13 – Ms. Danielle Humphreys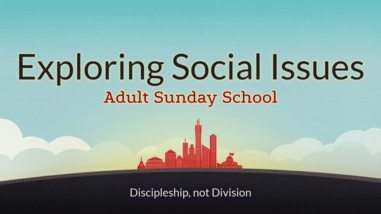 Adult learners are invited to consider complex social issues without contention and with an aim toward deeper Christian discipleship -- but not necessarily consensus on every point. Conversation is prompted by position papers provided by the Presbyterian Church (U.S.A.).
Led by Rev. Dr. Jason Hefner